Awesome.  This should make things interesting. 
Integrating Newforma Project Information Management Software With VEO Cloud-Based Model Collaboration Software Further Streamlines AEC/O Project Delivery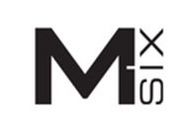 Newforma, a project information management (PIM) software company transforming building and infrastructure project delivery, and M-SIX, developer of a platform enabling 3D building model collaboration in the cloud, today announced that Newforma has licensed the M-SIX VEO™ platform to integrate PIM with BIM. The integration will enable AEC firms and owners to manage the project information and work processes associated with building models.
Tweet this: @Newforma licenses @MSIXVEO platform to integrate #PIM and #BIM streamline AEC/O project delivery
The integrated solution will provide Newforma customers with model coordination and review capabilities, including:
View and navigate 3D building models without the need for the underlying authoring software. 


Search for information in models with the benefit of rich visual context linked directly to Newforma PIM data. 


Tie workflow items, such as action items, requests for information, submittals and more, to objects in the model.

As a result, project teams using Newforma software will be able to further improve model coordination and review, facilitate more informed decision making, and expedite project delivery.
Newforma's licensing of M-SIX VEO technology is in keeping with the cloud strategy described in its recent "PIM in the Cloud" white paper: that the needs of the business must determine the optimal technology platforms to employ. VEO's use of cloud technology provides the scalable processing power and accessible-from-anywhere availability to stream the model views necessary for successful PIM-BIM integration and model coordination across dispersed project teams.
M-SIX Chief Executive Officer Max Risenhoover said, "At M-SIX, our mission is to give design, construction, and facility management teams the information they need when and where they need it most. However, no single company can truly accomplish this goal alone. That's why we are so excited to partner with Newforma. Our solutions complement each other beautifully."
"As with everything we do at Newforma, our licensing of the VEO platform is driven by the needs of our customers," said Newforma Chief Executive Officer Ian Howell. "Before choosing this exciting new technology from M-SIX, we talked to customers to understand the issues they're facing today. Designers, contractors and construction managers have all told us they're keenly interested in migrating to model-driven project delivery and work processes. However, they currently suffer from trying to manage all the project information that contributes to those processes, whether it has to do with keeping track of different models, sharing models with other members of the project team, coordinating models, tying actionable items to spaces and elements in the model, and more. M-SIX VEO technology is far and away the best platform for us to integrate PIM with BIM and address these needs for our customers. We are proud to be an M-SIX partner and we are very excited about the solution that our combined efforts will offer to the industry."
About Newforma
Newforma develops and markets project information management (PIM) software for architecture, engineering and construction firms worldwide, and the owners they serve. Newforma is the first industry-focused and integrated solution to connect firms to each other, to their project information, to their processes, and to remote team members, all for the purpose of more successful project delivery. Firms in the Newforma Project Network are using Newforma software to manage information on more than 860,000 projects, raising productivity, reducing exposure to risk, strengthening their brands, and freeing time and attention to focus on design, construction, and client service. For more information about Newforma, visit www.newforma.com, or phone +1 603-625-6212.
About M-SIX Technology, Inc.
After nearly 5 years in stealth, M-SIX will soon launch VEO™, a unique integrated platform approach that will change the way designers, contractors and owners leverage design, construction and operations data across the lifecycle. VEO™ has already been stress tested in large, complex BIM projects and is uniquely capable of supporting huge datasets and delivering the rich, visual context for information needed to realize the full power of BIM. For more information about M-SIX, visit www.M-SIX.com, or phone +1 503-227-1548
© 2012 Newforma, Inc. Newforma is a registered trademark of Newforma, Inc., in the United States and in other countries. All other brands or products are trademarks or registered trademarks of their respective holders and should be treated as such.